Steven J. Cupchak, Vice-President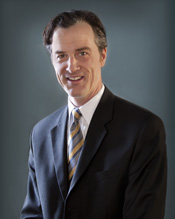 Credentials
Steven obtained his undergraduate degree as well as his MBA in finance and Master's in taxation from Wayne State University in Detroit, Michigan, and has worked in the investment industry since 1993. Steven is a Chartered Financial Analyst, a designation awarded by the CFA Institute. Steven is also a member of the affiliated Investment Analyst Society of Detroit. In addition, Steven is a member of the Investment Management Consultants Association and has completed a program sponsored by the Association at the Wharton School of Business, where he earned the Certified Investment Management Analyst credential. Steven also earned from the Wharton School an Investment Strategist Certificate as well as the Alternative Investment Certificate. Steven is a member of the Detroit Economic Club.
Experience
Steven worked for a national investment firm immediately prior to joining the consulting firm that served as the predecessor to IPEX in 1994. He remained with that consulting firm until it was superseded by IPEX in 1995 and he has served as vice-president of IPEX since the firm's inception.
Responsibilities
Steven is responsible for coordinating the firm's technical operations. Specifically, he oversees the development of all quantitative firm work products, e.g., asset allocation studies, investment manager/mutual fund searches and quarterly investment reports. He is also responsible for performing the evaluations and analysis necessary to generate these documents for individual clients. In addition, Steven is instrumental in helping to formulate specific investment policies and recommendations for particular clients. He also maintains the firm's "investment manager database," is responsible for all money manager research and monitoring, and is the firm's primary contact with the money management community.