Joanne L. Galloway, Executive Assistant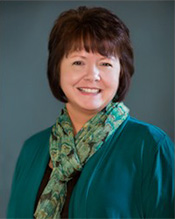 Joanne holds a Bachelor's degree in Advertising from Michigan State University. Since she joined IPEX over 15 years ago as an Executive Assistant, her previous experience in sales and accounts receivable have been a superb asset. She is an exceptionally detail-oriented person and well skilled in planning and design of marketing materials and presentations. She is also well versed in database technology and proficiently manages the IPEX client and marketing database.
Joanne works closely with the IPEX team on special projects in the areas of technology, operations and marketing to ensure our clients receive the best experience from the firm. In addition, Joanne handles many other aspects of the firm's daily operations including accounts receivable and billing, purchasing and logistics. Joanne's role at IPEX is truly a vital part of the firm's ongoing success.
In her free time, Joanne enjoys spending time with her family, friends and her two cats, Annie and Luna. She also enjoys reading, traveling and scrapbooking.