Denise L. Murphy, Account Analyst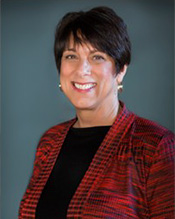 Denise has accumulated over 40 years of experience in the financial industry. She began her career in the brokerage industry with First National Monetary Corporation as Margin Clerk in the trading operations department. Prior to her tenure at IPEX, she served over a decade as Operations Manager with E.F. Hutton and Prudential Bache Securities enhancing her skills and competence in the operational areas of trading, account services and reconciliation.
With her diverse and extensive background in the financial industry, Denise joined IPEX as account analyst and is a valuable asset in the areas of account reconciliation, quarterly reporting. Additionally, she monitors all monthly transaction activity, account compliance with the Investment Policy Statement and reviews account allocation and performance accuracy.
Denise enjoys spending time with her family. In her free time, you can often find her gardening and painting. She is an avid reader and enjoys traveling with her husband.
Her favorite quote: "Hope is not a strategy"— John Ahern, VP Consulting Services, Epicor Software.